FYI, my hosting is down for the moment. It's not permanent, but it'll be March or so before I have the images back up in the thread.
-
Interior FAQ
-
J-Body of Michigan
-
ok so how do i install a aftermarket steering wheel
JFORCE1 wrote:

Quote:

17. How do I remove my steering wheel?
Disconnect your battery. If you have Theftloc or something similar, make sure you have the activation code before disconnecting your battery. Remove the airbag fuse from the fuse panel. Turn your steering wheel straight forward, place the ignition in the "Lock" position, and lock your steering wheel. There are two bolts in the back of the trim, they face the driver. Remove both. Remove the airbag module and disconnect all wires attached to it (the main connector, and the horn lead/ground). If you're worried about it going off, be sure to carry the airbag with the front facing away from you. Put it somewhere it won't get damaged, with the front facing up. Remove the nut on the steering wheel. If the steering wheel & steering shaft don't have an alignment mark, mark them now. Use a steering wheel puller to remove your steering wheel. Anything else could cause permanent damage to either the wheel or shaft. Don't let the shaft turn while the steering wheel is removed!! You'll have to recenter the airbag coil if you do!



Where do I get the activation code from? What if I don't have it...will the car not start? Once I have the code, why do I need it? How do I get this code back in the car?

Thanks!
X2
http://www.myspace.com/fpsunfire
5 seconds to find another street...
i was lookin at the replacing a auto shift knob with a manual, and the post is gone, does anybody have the instruction on how to do it??
This thread saved me money today. Thanks.
==================
"An okay movie is the same as an ex girlfriend...it was good at the time,
but you never want to see it again... especially if the movie was a bitch."
The only easy way to fix the cracked dash around the edge of the window is right here.
http://www.coverlaymfg.com/index.php?crn=207&rn=498&action=show_detail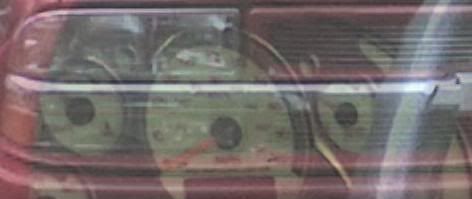 About the interior acc wiring... Is it possible to attach to the dimmer switch... how difficult would that be?

Raptor wrote:
8. Cluster swaps?
I'm not very well-versed on this subject either, but I'm gonna do my best with the information that I've found in a quick search.

First things first, 99- have a theftlock issue. Instructions here are courtesy of KickAzz98z:



KickAzz98Z wrote:Seriously, this is the way to get around it, the theftlock must be reprogrammed, and this is how:
1. Start the car and let it die. The theftlock light will be on, DO NOT TURN THE KEY OFF, OR OPEN ANY DOORS, OR TURN ON ANY ELECTRICAL EQUIPMENT. Just fold your hands under your arms and wait 10-15 minutes...
2. After the car stalls, the theftlock light will blink. wait until it stops blinking.
3. Wait 1 minute after it stops blinking.
4. Turn the key to off, wait 10 seconds, then start the car again.
You may have to do this 3 times for it to work correctly.


2000+ clusters cannot be swapped with 1999- clusters (this is due to the BCM).
You can switch through 96-98 if they are mechanical, and 98-99 if they are digital. Apparently these are plug and play, but sometimes you have to find a cluster from the same year as your car to work properly (this is a quote from a previous post).
don't know if its been brought up or not (don't feel like reading through all the pages, but I just put a mechanical gauge cluster from a 97 in my 99 cavalier that had a digital odo. everything works fine except for possibly the gas gauge. won't know if that works until I run through some gas. if it doesn't, it doesn't me, i'll just track it with my trip odo.

5 YEAR ANNIVERSARY FREEBIE GIVEAWAY - CLICK HERE TO ENTER
What you know about Street Racing anyways? Only what Fast & Furious taught us....
SO EVERYTHING!
Salvatiosix wrote:

DropTopZBird wrote:i was lookin at the replacing a auto shift knob with a manual, and the post is gone, does anybody have the instruction on how to do it??



Ditto
Any info on this would be great
Raptor wrote:
i) Front dash pad, radio/HVAC trim, door panels, rear deck, seats, center console: Team Forward Motion

This link no longer works. Anyone happen to save the info offline and willing to repost it?
I am looking to tear down and replace the entire dash from the windshield to the center console on an '03 LS Sport and it would be great to have access to the information on the linked pages to TFM.
The TFM site says that it is undergoing some changes - if any of the members of TFM see this post, let me know if there is anything I can do to help repost any of the information. I could even host the pages if need be on my site and link up to it on here.
RIP Brian Klocke.