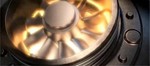 Kaden Roberts
nocona
Location:
Naperville IL
Joined:
Saturday, January 3, 2015
Last Update:
Wednesday, June 10, 2015
Last Seen:
Tuesday, June 16, 2015
Email:
unlisted
1998 Chevrolet Cavalier

About This Vehicle:


Beaten up 2.2L 2200 Cavalier rusting bad. Currently is getting rebuilt with an Ecotec turbo.

Body Style: Coupe
Color: Green
Engine: 2.2L LN2
Transmission: Manual
Interior: Black


Manufacturer Options



MODIFICATIONS

Engine:

Stock 2.2L LN2 @ 115 HP Swapped muffler for Magnaflow N1 clone.(Old muffler rusted off)

Suspension/Wheels/Brakes:

Michelin Defender Tires 14 inch steelies

Exterior:

Stripes
Halo Projector headlights
Clear turn signals

Audio:Future:

Getrag F23 Tranmission Swap
L61 sawp
Suspension swap
Exhaust swap
T3 Trubo installation
DIS-2
A/C Addition
HID swap
Rear battery relocation
Toyo tails(otherwise may do Euro tails for now)
Hookup LED's and halos
Install on demand ABS Kill switch
New radio
New Speakers
Aux Amplifiers
Subwoofer
Power door conversion
power window conversion
Body repair
Power mirrors
power trunk conversion(or manual pull conversion)
Short spoiler
Interior lighting installation
possibly new seats
new 17 inch rims
rear disc conversion
possibly front disc upgrade.