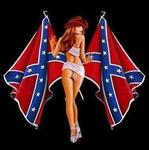 Brian Kersey
thebadassz24
Location:
Grand Terrace, California
Joined:
Wednesday, November 20, 2002
Last Update:
Friday, May 16, 2008
Email:
bkk6869@yahoo.com
2002 Chevrolet Cavalier Z24

About This Vehicle:


It's just a daily driver. --NEW-- SOLD!!!! I've been thinking about if for a while. finally did it. 8/27/2006 got rear ended on 2/27/06 http://www.j-body.org/forums/read.php?f=59&i=6660&t=6660

Body Style: Sedan
Color: Indigo Blue
Engine: 2.4L DOHC
Transmission: Automatic
Interior: Tan w/black trim
Purchase Date: March 2002
Purchased From: Moreno Valley Chevy
Build Date: hell if i know



MODIFICATIONS

Engine:

Blue AEM short ram intake
Removed the tuner tube(doesn't count anymore with the WAI)
Removed intake resinator(pain in the @$$)
Upper motor mount
Reinstalled lower motor mount (its shaky as hell but its fun to chirp through second in an automatic)
AutoTrans Interceptor (thanks Ron)

Suspension/Wheels/Brakes:

Rage Breaker 16x7 rims
Futura HRII's 205/55/16's for now
Vibrant front strut bar
Vibrant rear strut bar
Chrome valve stems
Chrome pressure caps
Eagle one wet tire shine (love that stuff...)
New brakes
I'm looking to get new rims but I have to find the money...one day.

Interior:

Chevrolet bowtie steering wheel cover
Chevrolet floor mats
Black dash cover
Pretty much back to stock

Exterior:

Medium/dark tinting on all windows except front
Removed body molding
Removed chrome "Cavalier" from under back left tail light
Removed bowties(front and back)
Somewhat custom 3rd brake light(took the cavalier badge and spray painted it the color of my car...stuck it on my 3rd brake light and it looks pretty cool)
Dark blue APC flamed Z24 logos (from Jegs)
APC clear corners
Patiently waiting paint/install on a set of Z24 skirts from a 99 coupe (look better than sedan skirts IMO)
Lots of dents and paint chips from living in an apartment complex

Audio:

Head unit--Panasonic 200x4(CQC7103U)
Wire harness--2000 Geo/Chevy Tracker
6 1/2's--Infinity6010cs
6x9's--Pioneer 240w #A6970R
Amp--Pioneer Gm-7100M (800w/max)
Subs--Two 12" Pioneer Ts-W300R (600w/max)
Box--Q-Logic Dual Chamber 12" enclosure
My entire stereo system was installed by myself with no visible wires (kind of proud of that)

Miscellaneous:

Made back windows go all the way down(easiest "mod" ever)
Devistetar car alarm
Sylvania Xtra-Vision head light bulbs
Painted lots of stuff blue

Future:

cash flow sucks and i'm not sure if i want to keep it.