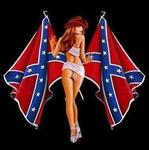 Brian Kersey
thebadassz24
Location:
Grand Terrace, California
Joined:
Wednesday, November 20, 2002
Last Update:
Friday, May 16, 2008
Email:
bkk6869@yahoo.com
2002 Toyota Tacoma with TRD offroad package

About This Vehicle:


We finally got tired of the cavaliers many little problems. We traded her in for this. So far I love the new truck. Its only got 57000 miles on it, which is about 10,000 less than the cavalier. ,

Body Style: Truck
Color: Silver
Engine: 3.4L V6
Transmission: Automatic
Interior: Grey
Purchase Date: 8/27/2006
Purchased From: Toyota of Redlands



MODIFICATIONS

Engine:

Fram Boost air intake
2.5" Catback Magnaflow exhaust

Suspension/Wheels/Brakes:

16x8 Eagle Alloys series 058
Remington Wide Brute offroad tires

Interior:Exterior:

AVS Bug Deflector
Stull Billet Grille w/side inserts
Black LeBra Tonneau Cover
Dark window tint on sides
Limo tint on rear

Audio:

Head unit--Panasonic 200x4(CQC7103U)
6 1/2's--Infinity6010cs
5x7's--Infinity
Amp--Pioneer Gm-7100M (800w/max)
Subs--One 12" Pioneer Ts-W300R (600w/max)
Box--Single 12" enclosure
My entire stereo system was installed by myself with no visible wires (kind of proud of that)

Miscellaneous:Future:

I don't have a lot of plans for the truck...just the basic stuff.
Line-X spray in bedliner
nerf bars
and a 3" lift kit Thats it.