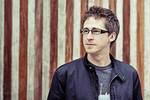 Matt Teske
cavman
Location:
Portland, OR
Last Update:
Monday, December 7, 2015
Last Seen:
Tuesday, December 8, 2015
Email:
unlisted
Web Page:
http://www.teskedesign.com
1997 Chevrolet Cavalier Z24

About This Vehicle:


I bought my Z24 in February 1998. Since that time my car has seen many looks and I have had numerous sponsors. Also, aftermarket products including the Iceman 2.4L intake, AEM 2.4L intake, the Street Weapon Drift kit, and the Fiber Images carbon fiber ram air hood were designed on my car.

This J-Body has been a part of many firsts including both aftermarket products and innovations for many in the J-Body community. For me, this car represents the starting point for what I have worked hard for in my career. It was finally parted out and sold in 2011. In its prime, it was featured in Super Street Magazine, seen at many events nation-wide and utilized by GM in their LD9 supercharger development program. If it werent for the J-Body, I would not be where I am today. So, thank you JBO!

Body Style: Coupe
Color: The J-Body that changed minds...
Engine: 2.4L DOHC
Transmission: Automatic
Interior: Light/Dark Gray
Purchase Date: February 5, 1998
Purchased From: Private Party
Build Date: January 27, 1997



MODIFICATIONS

Engine:

Innovative T3 Turbo
HKS wastegate
HKS SSQ blow-off valve
Griffin intercooler
Vortech FMU
NOS 100-shot dry system
AEM Power pulley
AEM fuel filter
Dragun Fire dual exhaust
Upper engine mount insert
High-flow catalytic converter
Denso spark plugs
59mm TB
Ported/polished race head
Porsche retainers
RC engineering injectors
Venom intake manifold
Venom fuel rail
Hose Techniques hosing and T-clamps
Billet engine caps
AEM oil cap
Optima battery
Powdercoated valve cover

Suspension/Wheels/Brakes:

19" RO_JA/Motegi Formula 5 wheels
Toyo Proxes FZ4 tires
KYB GR2 struts
Baer 13" front disc brakes
Baer 12" rear disc brakes
Baer steel-braided brake lines
RSM Racing front and rear strut bars
Addco rear sway bar

Interior:

Carcraft leather interior
Autopower 4-point roll cage
4 Tenzo-R racing seats
Schroth 4-point racing harnesses
B&M Twister Shifter
Conrero pedals
MMR white faced gauges
Sparco Lap5 steering wheel
Autometer gauges on pillar and in dash
Carbon fiber NOS switch panel

Exterior:

Street Weapon Drift kit (original prototype)
Fiber Images carbon fiber ram air hood
APR V-Spec I wing
Toyota Cavalier taillights (Gen I)
Toyota Cavalier power side mirrors
House of Kolor candy apple red paint job
Shaved emblems
Shaved handles
Shaved locks
Shaved antennae
Smoothed in side skirts
AMP Research aluminum gas door
Color matched brake spindles
APC projector headlights

Audio:

Eclipse CD player
Eclipse 5 1/4 front speakers
Eclipse 6x9 rear deck speakers
2 10" JL Audio W3 subs in closed box
2 Phoenix Gold amps (XS2500 and XS4600)
Color matched box

Miscellaneous:Future:

Parted out and sold in 2011 but thanks to this car I have some great memories!