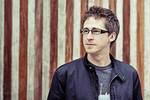 Matt Teske
cavman
Location:
Portland, OR
Last Update:
Monday, December 7, 2015
Last Seen:
Tuesday, December 8, 2015
Email:
unlisted
Web Page:
http://www.teskedesign.com
2004 Volkswagen R32

About This Vehicle:


1 of 5,000 made in 2004. Flew to Maryland to buy it and drove across the U.S. in 3 days to get it back to Portland, OR. Tony (CannonFodder) accompanied me on the trip. Also crashed McElvy's house in PA and at Vincent's house in IL (watched Jeff Dunham until 3 am). Met Skunk and Darkstars too. Great times. It will stay stock...

Body Style: Hatchback
Color: SOLD
Engine: 3.2L
Transmission: Manual
Interior: Leather
Purchase Date: October 3, 2007
Purchased From: Private seller



MODIFICATIONS

Future:

Sold this bady boy in March 2010. Great fun to own but now onto new and better things.